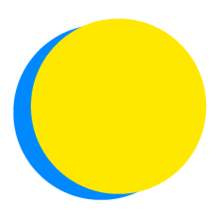 kathleen yoannon
Points Total
0

Today

0

This Week

425

Total
Participant Impact
up to

18

miles

traveled by carpool

up to

50

pounds of CO2

have been saved

up to

450

minutes

being mindful

up to

24

organic meals

consumed

up to

860

minutes

spent outdoors

up to

1

hours

volunteered

up to

18

miles

traveled by foot

up to

176

gallons of water

have been saved
Food
Shop at Farmers Market
I will purchase produce and meat from a local farmers market or food co-op, or join a CSA.
Simplicity
Physical or Mental Mindful Practices
I will spend 5 minute(s) per day thinking quietly, practicing meditation, yoga, working out, or doing another mindful activity.
Simplicity
Eat Mindfully
I will eat all of my meals without distractions, e.g., phone, computer, TV, or newspaper.
Simplicity
Disconnect from Email
I will disconnect from my email when not working or studying.
Simplicity
Limit Social Media
I will limit my social media use to once per day.
Simplicity
Buy Only What I Need
I will not buy anything except items required for health and safety.
Transportation
Try Carpool
I will carpool 1 mile(s) per day and avoid sending up to 1.21 lbs of CO2 into Earth's atmosphere.
Food
Choose Organic Ingredients
I will enjoy 1 meal(s) cooked with organic ingredients per day.
Food
Plant an Herb Garden
I will plant an herb garden or window pot in my home, workplace, or dorm room.
Nature
Enjoy the Sunrise/Sunset
I will enjoy the sunrise and/or sunset each day.
Nature
Study Outside
I will replace 30 minute(s) per day typically spent inside (computer time, watching television, etc.) with quality time outside.
Food
Watch a Documentary
I will watch a documentary about food with family and friends and talk about what we learned.
Food
Reduce Dining Hall Waste
I will carefully fill my plate in the dining hall and take only what I can eat. I'll also inquire about ways to improve composting and use of recyclable foodware.
Waste
Recycle Everything I Can
I will recycle all materials that are accepted by local haulers or drop stations in my community.
Nature
Take Nature Photos
I will take photos to capture my experiences with the natural world.
Transportation
Walk to Class
I will walk 1 mile(s) per day and avoid sending up to 1.61 lbs of CO2 into Earth's atmosphere.
Water
Watch A Water Documentary
I will watch a documentary about water and the environment.
Community
Volunteer in my Community/on Campus
I will volunteer 1 hour(s) in my community or on campus.
Nature
Go for a Daily Walk
I will take a 20-minute walk outside each day.
Water
Brush My Teeth Without Running Water
I will save up to 8 gallons (30 L) of water each day by turning it off while brushing my teeth.
Water
Wash Only Full Loads of Laundry
I will conserve water by only doing full loads of laundry.