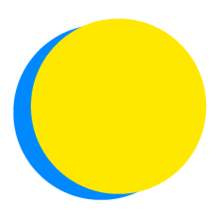 Ethan Vonnahme
Points Total
0

Today

0

This Week

760

Total
Participant Impact
up to

10

phone calls

made to public officials or leaders

up to

27

miles

traveled by carpool

up to

61

pounds of CO2

have been saved

up to

34

disposable cups

not sent to the landfill

up to

5

lightbulbs

replaced

up to

34

meatless or vegan meals

consumed

up to

7

outdoor meals

consumed

up to

293

minutes

spent outdoors

up to

1,824

gallons of water

have been saved
Community
Help Others
I will offer to help 1 person(s) who are in need each day.
Energy
Ditch The AC
I will use a fan instead of a window air conditioner.
Nature
Nature Activities
I will engage in nature-based activities with my kid(s) for 11 minute(s) each day. (This can be anything from going on a walk or hike, to noticing the leaves changing color, to reading a book with nature themes.)
Transportation
Drive Less
I will cut my car trip mileage by only taking necessary trips.
Transportation
Advocate for Bicycles
I will work with my school to make my campus more bike friendly.
Energy
Clean Energy Project Or Paper
I will incorporate energy efficiency or clean energy into a project or paper for school.
Community
Pick up the Phone
I will make 2 phone call(s) to my school administration or a public official to advocate planet-friendly policies.
Nature
Study Outside
I will replace 10 minute(s) per day typically spent inside (computer time, watching television, etc.) with quality time outside.
Energy
Switch to Cold Water
I will switch to washing my clothes in cold water, saving up to 1,600 lbs of C02 over the course of the next year.
Transportation
Try Carpool
I will carpool 3 mile(s) per day and avoid sending up to 6.84 lbs of CO2 into Earth's atmosphere.
Energy
Choose LED Bulbs
I will replace 5 incandescent lightbulb(s) with Energy Star-certified LED bulbs, saving up to $14 per fixture per year.
Energy
Organize a Course
I will organize one of NWEI's discussion courses, such as 'Powering a Bright Future', with family, friends, or classmates.
Energy
Adjust the Thermostat
I will adjust my thermostat down 2 degrees from usual when I use the heat, and up 2 degrees when I use air conditioning.
Energy
Disable Screen Savers
I will disable screen savers and will put the computer to sleep instead, saving up to 28% % more energy.
Energy
Lobby for Clean/Renewable Energy
I will start a petition for my school to use more clean/renewable energy.
Nature
Eat Meals Outside
I will eat 1 meal(s) outside each day.
Nature
Go for a Daily Walk
I will take a 15-minute walk outside each day.
Water
5-Minute Showers
I will save up to 20 gallons (75 L) of water each day by taking 5-minute showers.
Water
Brush My Teeth Without Running Water
I will save up to 8 gallons (30 L) of water each day by turning it off while brushing my teeth.
Water
Wash Only Full Loads of Laundry
I will conserve water by only doing full loads of laundry.
Energy
Online Energy Audit
I will complete an online energy audit of my dorm room or home and identify my next steps for saving energy.
Waste
Avoid Disposables
I will not use any disposable plates, cups, or cutlery.
Food
Eat Meatless Meals
I will enjoy 1 meatless meal(s) per day.
Energy
Turn it off
I will keep lights, electronics, and appliances turned off when not using them.
Waste
Use a Reusable Mug
I will avoid sending 1 disposable cup(s) to the landfill per day by using a reusable mug.