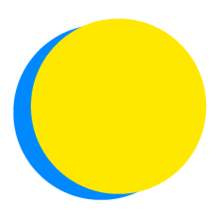 Nicola Pieper
Points Total
0

Today

0

This Week

785

Total
Participant Impact
up to

180

disposable cups

not sent to the landfill

up to

2,280

minutes

spent exercising

up to

44

meatless or vegan meals

consumed

up to

24,900

minutes

being mindful

up to

3,840

minutes

spent outdoors

up to

360

gallons of water

have been saved
Community
Register to Vote
I will register to vote with my state or local election office.
Community
Help Others
I will offer to help 1 person(s) who are in need each day.
Food
Eat Meatless Meals
I will enjoy 2 meatless meal(s) per day.
Waste
Use a Reusable Mug
I will avoid sending 2 disposable cup(s) to the landfill per day by using a reusable mug.
Simplicity
Go for a Daily Walk
I will take a walk each day.
Simplicity
Physical or Mental Mindful Practices
I will spend 60 minute(s) per day thinking quietly, practicing meditation, yoga, working out, or doing another mindful activity.
Waste
Use Reusable Containers
I will only use reusable containers for my lunches at work or school.
Health
Skip Partying
I will refrain from going out during the week and instead choose sober and healthy activities like exercising, advocating for change and getting outdoors.
Health
Exercise Daily
I will exercise daily for 30 minute(s) per day for two weeks.
Nature
Go for a Daily Walk
I will take a 40-minute walk outside each day.
Nature
Enjoy the Sunrise/Sunset
I will enjoy the sunrise and/or sunset each day.
Water
Wash Only Full Loads of Laundry
I will conserve water by only doing full loads of laundry.
Water
Brush My Teeth Without Running Water
I will save up to 8 gallons (30 L) of water each day by turning it off while brushing my teeth.
Energy
Turn it off
I will keep lights, electronics, and appliances turned off when not using them.
Food
Watch a Documentary
I will watch a documentary about food with family and friends and talk about what we learned.