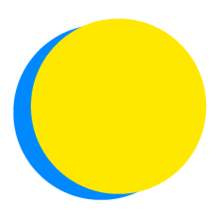 Lauren Lynch
Points Total
0

Today

0

This Week

80

Total
Participant Impact
up to

6

disposable cups

not sent to the landfill

up to

6

meatless or vegan meals

consumed

up to

60

minutes

spent outdoors

up to

0

pounds of paper

have been saved

up to

6

plastic bottles

not sent to the landfill

up to

4

whole food meals

consumed
Food
Whole Foods Diet
I will enjoy 2 meal(s) per day free of processed foods.
Waste
Print Double Sided
I will save up to .21 lbs (.09 kg) of paper per day by switching from one-sided printing to two-sided.
Nature
Study Outside
I will replace 30 minute(s) per day typically spent inside (computer time, watching television, etc.) with quality time outside.
Food
Plant an Herb Garden
I will plant an herb garden or window pot in my home, workplace, or dorm room.
Water
Watch A Water Documentary
I will watch a documentary about water and the environment.
Waste
Use Reusable Containers
I will only use reusable containers for my lunches at work or school.
Waste
Use a Reusable Mug
I will avoid sending 3 disposable cup(s) to the landfill per day by using a reusable mug.
Water
Research My Water Supply
I will learn more about my own local watershed and where my water comes from and identify any conservation or water quality issues.
Waste
Use a Reusable Water Bottle
I will keep 3 disposable plastic bottle(s) from entering the waste stream by using a reusable water bottle.
Nature
Go for a Daily Walk
I will take a 15-minute walk outside each day.
Waste
Use Reusable Bags
I will not accept any disposable bags when making purchases.
Food
Eat Meatless Meals
I will enjoy 3 meatless meal(s) per day.
Nature
Explore Campus Nature
I will spend time getting acquainted with the nature on or near my campus.
Nature
Enjoy the Sunrise/Sunset
I will enjoy the sunrise and/or sunset each day.