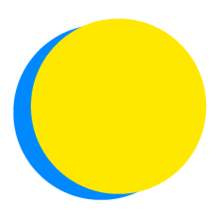 Jeffrey Kearney
Points Total
0

Today

0

This Week

305

Total
Participant Impact
up to

35

disposable cups

not sent to the landfill

up to

0

pounds of paper

have been saved

up to

42

plastic bottles

not sent to the landfill

up to

80

gallons of water

have been saved
Waste
Use a Reusable Mug
I will avoid sending 5 disposable cup(s) to the landfill per day by using a reusable mug.
Waste
Use a Reusable Water Bottle
I will keep 7 disposable plastic bottle(s) from entering the waste stream by using a reusable water bottle.
Waste
Print Double Sided
I will save up to .21 lbs (.09 kg) of paper per day by switching from one-sided printing to two-sided.
Energy
Switch to Cold Water
I will switch to washing my clothes in cold water, saving up to 1,600 lbs of C02 over the course of the next year.
Energy
Disable Screen Savers
I will disable screen savers and will put the computer to sleep instead, saving up to 28% % more energy.
Energy
Turn it off
I will keep lights, electronics, and appliances turned off when not using them.
Simplicity
De-Clutter
I will de-clutter, clean, and donate or recycle unneeded items in my home.
Water
Brush My Teeth Without Running Water
I will save up to 8 gallons (30 L) of water each day by turning it off while brushing my teeth.
Nature
Explore Campus Nature
I will spend time getting acquainted with the nature on or near my campus.
Simplicity
Study Breaks
I will take regular study breaks to de-stress.
Water
Wash Only Full Loads of Laundry
I will conserve water by only doing full loads of laundry.
Simplicity
Track my Purchases
I will maintain a record of all my purchases.
Water
Watch A Water Documentary
I will watch a documentary about water and the environment.