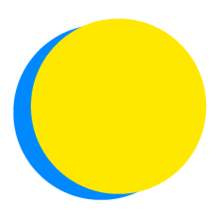 Denzel Jones
Points Total
0

Today

0

This Week

1,060

Total
Participant Impact
up to

0

pounds of CO2

have been saved

up to

720

minutes

spent exercising

up to

150

plastic bottles

not sent to the landfill

up to

420

minutes

not spent in front of a screen

up to

32

miles

traveled by foot

up to

4,740

gallons of water

have been saved

up to

62

zero-waste meals

consumed
Simplicity
Less Screen Time
I will replace 60 minute(s) of screen time per day with other activities.
Water
Protect Clean Water
I will join one of the Waterkeeper Alliance's clean water campaigns to combat pollution and preserve clean water sources.
Nature
Attend or Join an Outdoor Club
I will go to an outdoor club or similar group's meeting or event.
Waste
Advocate For Composting
I will advocate for a composting program at my school. If a composting program exists, I will advocate ways to improve and expand it.
Energy
Switch to Cold Water
I will switch to washing my clothes in cold water, saving up to 1,600 lbs of C02 over the course of the next year.
Food
Advocate for Food Options
I will advocate for local and/or organic food options on campus.
Water
Ditch Microbeads
I will use a reusable bottle and stop purchasing bottled water, saving disposable plastic bottle(s) a day.
Nature
Explore Campus Nature
I will spend time getting acquainted with the nature on or near my campus.
Energy
Clean Energy Project Or Paper
I will incorporate energy efficiency or clean energy into a project or paper for school.
Nature
Class or Extracurricular Meetings Outside
I will host a meeting or class outside.
Nature
Get Involved In Local/Campus Conservation
I will get involved in a local or campus conservation project, volunteering my time or researching local conservation issues.
Water
Fix Leaky Faucets
I will fix faucets or report leaky faucets to facilities that have been wasting up to 9 gallons (34 L) of water per faucet every day.
Food
Plant an Herb Garden
I will plant an herb garden or window pot in my home, workplace, or dorm room.
Waste
Reduce Unwanted Mail
I will reduce the amount of unwanted mail I receive (catalogs, phone books, etc.).
Water
Research My Water Supply
I will learn more about my own local watershed and where my water comes from and identify any conservation or water quality issues.
Food
Organize a Course
I will organize one of NWEI's discussion courses on food sustainability, 'Menu for the Future' or 'Hungry for Change', with my family, friends, coworkers, or classmates.
Water
Work With Student Housing
I will work with RAs/student housing to reduce water usage by posting signs in laundry rooms/common areas.
Food
Watch a Documentary
I will watch a documentary about food with family and friends and talk about what we learned.
Energy
Online Energy Audit
I will complete an online energy audit of my dorm room or home and identify my next steps for saving energy.
Energy
Lobby for Clean/Renewable Energy
I will start a petition for my school to use more clean/renewable energy.
Water
Install a Low-Flow Showerhead
I will save up to 15 gallons (56 L) of water a day by installing a low-flow showerhead.
Waste
Launch Recycling
I will start a recycling program at my school. If a recycling program exists, I will advocate for ways to improve and expand it.
Health
Exercise Daily
I will exercise daily for 120 minute(s) per day for two weeks.
Water
Lobby For Rain Water Catchment
I will propose that my school install rain gardens and/or bioswales instead of directing run-off to sewers.
Water
Watch A Water Documentary
I will watch a documentary about water and the environment.
Waste
Lobby for Reusables
I will lobby my workplace to have reusable dishes and silverware in order to minimize disposables.
Energy
Disable Screen Savers
I will disable screen savers and will put the computer to sleep instead, saving up to 28% % more energy.
Transportation
Walk to Class
I will walk 1 mile(s) per day and avoid sending up to 0.0 lbs of CO2 into Earth's atmosphere.
Energy
Adjust the Thermostat
I will adjust my thermostat down 2 degrees from usual when I use the heat, and up 2 degrees when I use air conditioning.
Waste
Use a Reusable Water Bottle
I will keep 5 disposable plastic bottle(s) from entering the waste stream by using a reusable water bottle.
Energy
Turn it off
I will keep lights, electronics, and appliances turned off when not using them.
Food
Reduce Dining Hall Waste
I will carefully fill my plate in the dining hall and take only what I can eat. I'll also inquire about ways to improve composting and use of recyclable foodware.
Food
Zero-Waste Meals
I will cook 2 meal(s) with zero waste each day.
---

I missed having Lab yesterday :(

---

Group D is Known as Earth Savers ;)

---

Feels good saving the world ;)