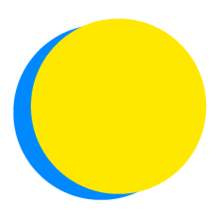 Tia Johnson
Points Total
0

Today

0

This Week

775

Total
Participant Impact
up to

5,130

minutes

spent exercising

up to

230

meatless or vegan meals

consumed

up to

1,150

minutes

spent outdoors

up to

2

hours

volunteered

up to

4,628

gallons of water

have been saved
Water
Wash Only Full Loads of Laundry
I will conserve water by only doing full loads of laundry.
Water
Brush My Teeth Without Running Water
I will save up to 8 gallons (30 L) of water each day by turning it off while brushing my teeth.
Water
5-Minute Showers
I will save up to 20 gallons (75 L) of water each day by taking 5-minute showers.
Simplicity
Limit Social Media
I will limit my social media use to once per day.
Food
Reduce Dining Hall Waste
I will carefully fill my plate in the dining hall and take only what I can eat. I'll also inquire about ways to improve composting and use of recyclable foodware.
Health
Exercise Daily
I will exercise daily for 45 minute(s) per day for two weeks.
Water
If It's Yellow Let It Mellow
I will save up to 12 gallons (45 L) of water a day by flushing only when necessary.
Community
Volunteer in my Community/on Campus
I will volunteer 2 hour(s) in my community or on campus.
Community
Help Others
I will offer to help 2 person(s) who are in need each day.
Nature
Enjoy the Sunrise/Sunset
I will enjoy the sunrise and/or sunset each day.
Community
Join my Residence Hall Board
I will join my residence hall group/board and advocate for change where needed.
Nature
Go for a Daily Walk
I will take a 10-minute walk outside each day.
Community
Register to Vote
I will register to vote with my state or local election office.
Food
Watch a Documentary
I will watch a documentary about food with family and friends and talk about what we learned.
Food
Eat Meatless Meals
I will enjoy 2 meatless meal(s) per day.