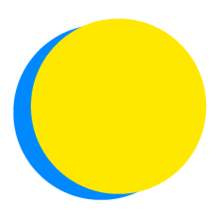 Alexander Horn
Points Total
0

Today

0

This Week

800

Total
Participant Impact
up to

75

miles

traveled by carpool

up to

82

pounds of CO2

have been saved

up to

5,400

minutes

spent exercising

up to

78

meatless or vegan meals

consumed

up to

77

organic meals

consumed

up to

10,590

minutes

spent outdoors

up to

9

pounds of paper

have been saved

up to

450

plastic bottles

not sent to the landfill

up to

75

miles

traveled by foot

up to

2,176

gallons of water

have been saved
Health
Exercise Daily
I will exercise daily for 120 minute(s) per day for two weeks.
Energy
Disable Screen Savers
I will disable screen savers and will put the computer to sleep instead, saving up to 28% % more energy.
Community
Register to Vote
I will register to vote with my state or local election office.
Transportation
Drive Less
I will cut my car trip mileage by only taking necessary trips.
Energy
Ditch The AC
I will use a fan instead of a window air conditioner.
Energy
Ditch The Halogen Desk Lamp
I will replace my halogen desk lamp with an LED bulb.
Food
Choose Organic Ingredients
I will enjoy 1 meal(s) cooked with organic ingredients per day.
Food
Eat Meatless Meals
I will enjoy 1 meatless meal(s) per day.
Transportation
Walk to Class
I will walk 1 mile(s) per day and avoid sending up to 0.75 lbs of CO2 into Earth's atmosphere.
Energy
Turn it off
I will keep lights, electronics, and appliances turned off when not using them.
Transportation
Try Carpool
I will carpool 1 mile(s) per day and avoid sending up to 0.35 lbs of CO2 into Earth's atmosphere.
Nature
Enjoy the Sunrise/Sunset
I will enjoy the sunrise and/or sunset each day.
Water
Ditch Microbeads
I will use a reusable bottle and stop purchasing bottled water, saving disposable plastic bottle(s) a day.
Community
Connect with a Nonprofit
I will connect with a local nonprofit and find out how I can get involved.
Water
Work With Student Housing
I will work with RAs/student housing to reduce water usage by posting signs in laundry rooms/common areas.
Water
Research My Water Supply
I will learn more about my own local watershed and where my water comes from and identify any conservation or water quality issues.
Nature
Nature Activities
I will engage in nature-based activities with my kid(s) for 120 minute(s) each day. (This can be anything from going on a walk or hike, to noticing the leaves changing color, to reading a book with nature themes.)
Water
Watch A Water Documentary
I will watch a documentary about water and the environment.
Water
Brush My Teeth Without Running Water
I will save up to 8 gallons (30 L) of water each day by turning it off while brushing my teeth.
Nature
Explore Campus Nature
I will spend time getting acquainted with the nature on or near my campus.
Nature
Class or Extracurricular Meetings Outside
I will host a meeting or class outside.
Water
5-Minute Showers
I will save up to 20 gallons (75 L) of water each day by taking 5-minute showers.
Water
Wash Only Full Loads of Laundry
I will conserve water by only doing full loads of laundry.
Health
Skip Partying
I will refrain from going out during the week and instead choose sober and healthy activities like exercising, advocating for change and getting outdoors.
Nature
Go for a Daily Walk
I will take a 30-minute walk outside each day.
Waste
Use a Reusable Water Bottle
I will keep 10 disposable plastic bottle(s) from entering the waste stream by using a reusable water bottle.
Waste
Print Double Sided
I will save up to .21 lbs (.09 kg) of paper per day by switching from one-sided printing to two-sided.