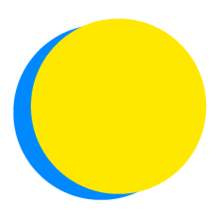 Russell Carpenter
Points Total
0

Today

0

This Week

600

Total
Participant Impact
up to

3,450

minutes

being mindful

up to

1,470

minutes

spent outdoors

up to

1,080

minutes

not spent in front of a screen

up to

721

gallons of water

have been saved
Waste
Reduce Unwanted Mail
I will reduce the amount of unwanted mail I receive (catalogs, phone books, etc.).
Water
Fix Leaky Faucets
I will fix faucets or report leaky faucets to facilities that have been wasting up to 9 gallons (34 L) of water per faucet every day.
Energy
Disable Screen Savers
I will disable screen savers and will put the computer to sleep instead, saving up to 28% % more energy.
Food
Watch a Documentary
I will watch a documentary about food with family and friends and talk about what we learned.
Energy
Turn it off
I will keep lights, electronics, and appliances turned off when not using them.
Simplicity
Eat Mindfully
I will eat all of my meals without distractions, e.g., phone, computer, TV, or newspaper.
Nature
Go for a Daily Walk
I will take a 20-minute walk outside each day.
Nature
Study Outside
I will replace 30 minute(s) per day typically spent inside (computer time, watching television, etc.) with quality time outside.
Simplicity
Study Breaks
I will take regular study breaks to de-stress.
Water
Brush My Teeth Without Running Water
I will save up to 8 gallons (30 L) of water each day by turning it off while brushing my teeth.
Simplicity
Limit Social Media
I will limit my social media use to once per day.
Simplicity
Physical or Mental Mindful Practices
I will spend 30 minute(s) per day thinking quietly, practicing meditation, yoga, working out, or doing another mindful activity.
Simplicity
Go for a Daily Walk
I will take a walk each day.
Simplicity
Less Screen Time
I will replace 60 minute(s) of screen time per day with other activities.
Water
Wash Only Full Loads of Laundry
I will conserve water by only doing full loads of laundry.
Water
Research My Water Supply
I will learn more about my own local watershed and where my water comes from and identify any conservation or water quality issues.